Casa dos Curumins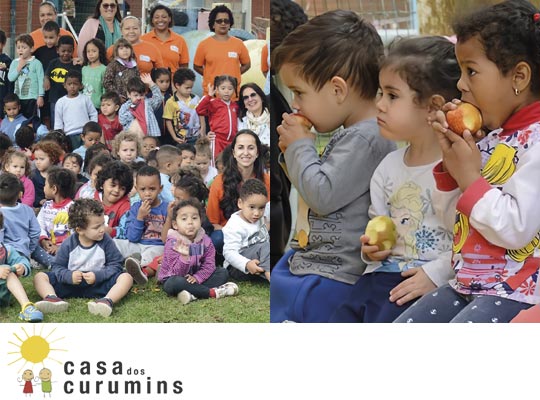 The association was founded in 2005 as a long-distance adoption project. In addition to having contributed to its establishment, IBSA continues to sponsor and develop the project. Through its day-care facility and music school, Casa Dos Curumins fulfils the dreams and aspirations of over 400 children and adolescents of all ages who live in the slum towns of Pedreira, in the southern suburbs of Sao Paulo in Brazil. The aim of the project is to provide youngsters with a concrete alternative to the hunger, violence and human degradation that surrounds them, by supporting them until they complete their professional training and find a job. It achieves the social inclusion of emarginated children and adolescents, by promoting human values, an artistic, cultural and environmental education, sports activities and professional training, in order to forge well-rounded, loving and happy human beings, who live in harmony with others and the environment, and are in possession of both academic and professional skills.
FIND OUT MORE
BUSINESS PROFESSIONAL WOMEN TICINO CLUB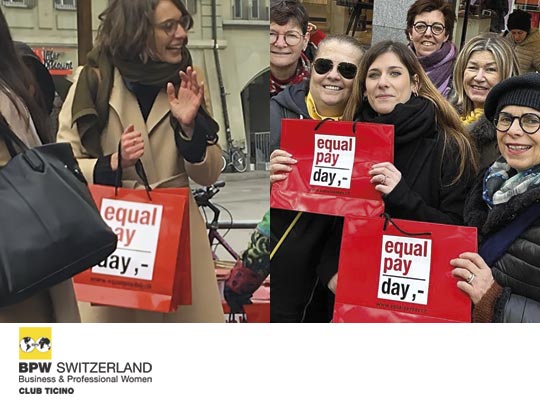 Since 2020 IBSA has chosen to support the Business Professional Women Ticino Club, an association that aims to defend the interests of professionally active women and which, through BPW Switzerland, is part of BPW International – one of the world's largest women's networks (30,000 members). IBSA has always been committed to equal treatment and career opportunities – as testified by the fact that 43% of its managers or department heads are women – and the partnership with the BPW Ticino Club fully expresses the sharing of these values. Founded in Lugano in 1983 with 70 members from various professional backgrounds, BPW Ticino is engaged in activities and events involving training, mentoring, networking and more. At Swiss level, BPW Switzerland – which counts 2,300 members active in professional, cultural, civic and social areas in all the country's language regions – collaborates with European and international institutions such as the UN and the European Council.
FIND OUT MORE
bpw-ticino.ch
I Camaleonti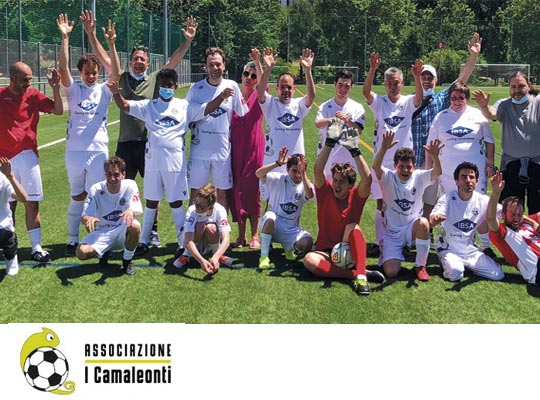 IBSA has signed a partnership agreement with the Ticino Organisation I Camaleonti ("The Chameleons") in favour of young sportsmen and women with disabilities, so that they can live unique experiences through the game of football, as well as extra activities. The project – born in Lugano in August 2019, during the international tournament Football Is More, within which the European Special Needs Cup championship was organised for the first time – prompted the organisation to assemble a team of adults with disabilities, able to compete with great teams, including Manchester, Milan, Liverpool and Paris Saint-Germain. The Camaleonti football team aims at inclusion and equal opportunities for boys and girls with disabilities over the age of 16, through the regular organisation of training sessions, friendlies and tournaments, both category (teams of people with disabilities) and inclusive (typical teams). For children up to 16, instead, coaching is offered within the existing football clubs, by supporting – but also educating and offering specific knowledge to teams and coaches, so that these young players can be effectively included.
FIND OUT MORE
www.camaleonti.ch
LOCARNO FILM FESTIVAL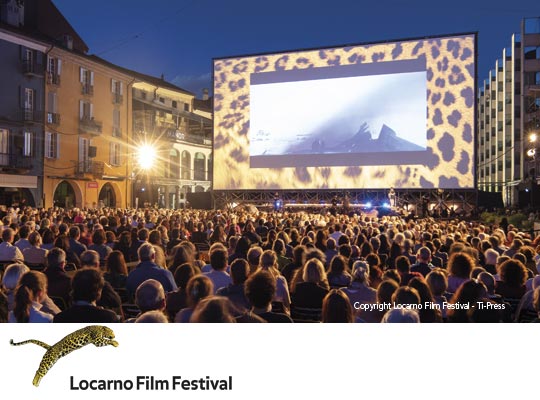 Established in 1946, the Locarno Film Festival is one of the oldest film festivals in the world and, together with those of Venice and Cannes, one of the most important in Europe. The event brings together a large audience of spectators who love art films. The heart of the Festival is Piazza Grande in Locarno, with its evocative open-air projections. IBSA believes in values of inclusiveness and sharing, and recognises the importance of supporting diversity as an element of wealth and growth for both the people and the community as a whole. Because of this, IBSA has become a Diversity & Inclusion Partner, an endorsement that is also a statement of commitment, so that the Festival can become increasingly inclusive and accessible. By supporting the Locarno Film Festival, IBSA not only reaffirms its closeness to the local community, but also reinforces its contribution to the enhancement of the territory, promoting greater sensitivity and attention towards an issue – the protection of the environment where we live – which should concern everyone.
FIND OUT MORE
www.locarnofestival.ch
PARTNERSHIP WITH THE BANCO FARMACEUTICO MEDICINES BANK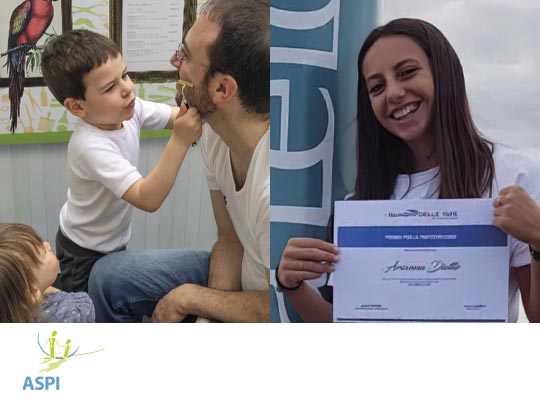 ASPI is a non-profit foundation of Italian Switzerland whose mission is to prevent any form of violence, mistreatment and sexual abuse of minors.
Inaugurated in 2018, IBSA's partnership with ASPI has grown year after year by supporting the Foundation's initiatives aimed at raising awareness and educating to respect children, while preventing all forms of maltreatment and sexual abuse. ASPI's school prevention programmes, training sessions, awareness-raising activities and child abuse expertise services convey emotional and relational skills:
Sono unica/o e preziosa/o! ("I am unique and precious!"): Interactive educational path for the prevention of sexual abuse, for children from second grade
Dillo forte ("Say it loud"): Consolidation programme for 4th/5th grade schools for the prevention of mistreatment and sexual abuse of children
e-www@i!: Programme for the prevention of risks and for the promotion of social skills while using Information and Communication Technologies (ICT)
#Join4respect: Prevention of bullying and cyberbullying
Genitori senza confini ("Parents without Borders"): Programme for the involvement of parents with a migrant background in the prevention of mistreatment and sexual abuse of children
Giochiamo papà! ("Let's play, daddy!"): Child mistreatment and abuse prevention programme through the support for fathers' parenthood and the promotion of good treatment.
FIND OUT MORE
www2.aspi.ch
I Bambini delle Fate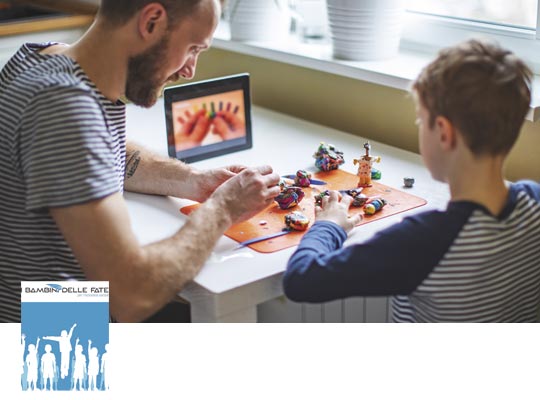 I Bambini delle Fate ("The Fairies' Children") is a social organisation that deals with providing financial support to projects in favour of families with children and young people affected by autism and other disabilities. Launched in 2014, the collaboration between I Bambini delle Fate and IBSA concretely translates into a support for the Lodi-based Fondazione Stefano e Angela Danelli to help parents learn about and accept the disability of their child and acquire the tools they need to become more effective in managing them, as well as to protect the psychological and physical well-being of their families. Furthermore, thanks to activated inclusion paths, parents can meet and get to know people with whom to start associations or support groups for other families, thus feeding a virtuous circle of social support.
FIND OUT MORE
ibambinidellefate.it
FONDAZIONE FRANCESCA RAVA N.P.H. ONLUS (ITALY)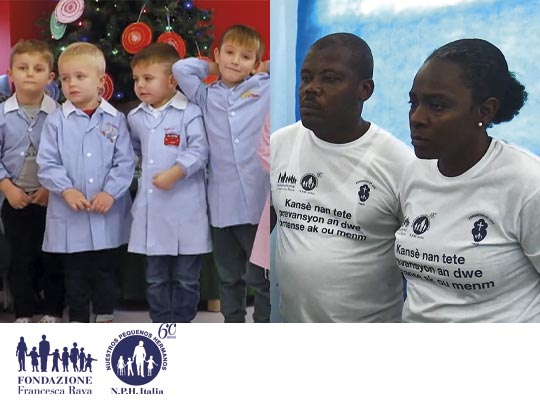 Fondazione Rava is a non-profit organisation that helps children and adolescents in difficult conditions, as well as mothers and frail women, in Italy and in the rest of the world. It intervenes on the front line in a timely and tangible manner during emergencies affecting children and their families, and operates in sectors such as healthcare, education and assistance to orphaned or abandoned children, with immediate responses and medium-long term empowerment programmes. Since 2020, IBSA Italy supports Fondazione Rava in healthcare activities such as In farmacia per i bambini ("In the Pharmacy for Children"), an initiative dedicated to raising awareness of the rights of children and the collection of over-the-counter drugs, baby food and pediatric products for minors in health poverty. Thanks to the collaboration of volunteers and pharmacists, the collection takes place every year in pharmacies throughout Italy, in the week close to the World Children's Day, which is celebrated on November 20.
FIND OUT MORE
https://nph-italia.org
BANCO FARMACEUTICO (ITALY)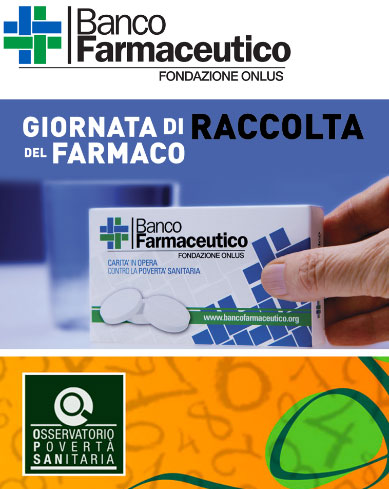 The collaboration with Banco Farmaceutico was established in 2013 to strengthen solidarity and the idea of giving as an integral part of a sustainable and inclusive development. In recent years, IBSA Italy donated a total of 247,000 packs of drugs, of which 6,000 to populations living in poverty in foreign operational theatres, where the Italian Armed Forces are present. The partnership with Banco Farmaceutico has grown year after year, also extending to other activities, including the creation of the Report on Health Poverty, a useful tool for understanding and counter the phenomena related to the difficulty of accessing treatment in Italy. Since 2019, IBSA has been one of the main supporters of the Medicines Collection Day, an initiative that facilitates the collection of drugs for Italian families in difficult situations, enabling them to access the medical care they need.
FIND OUT MORE
bancofarmaceutico.org
#NOBULLISMO (ITALY)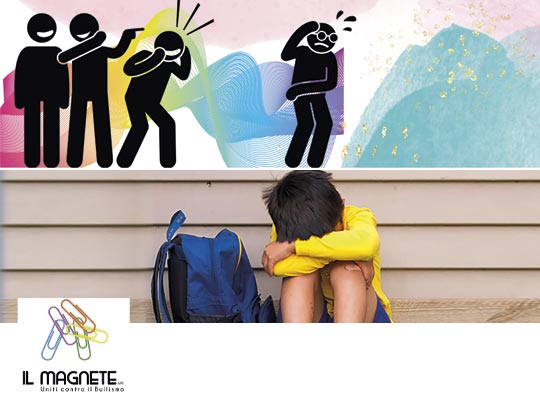 Since 2020, IBSA has been supporting the organisation Il Magnete ("The Magnet") and its awareness projects against bullying and cyberbullying in first and second grade schools in the province of Lodi (Italy).
The "nobullying" (#nobullismo) project involves secondary school classes of the Istituto Comprensivo Lodi II in digital education meetings where various topics are addressed: bullying in all its forms, a responsible and aware use of the web and new technologies and video games, in a perspective of preventing the cyberbullying phenomenon. The initiative aims to raise awareness and help young people become aware of how important it is to use technological tools with respect for their peers, also bringing concrete experiences, such as that of MEiD, a singer who in the past was a victim of bullying himself.

FIND OUT MORE
ilmagnete.com
Inclusive sailing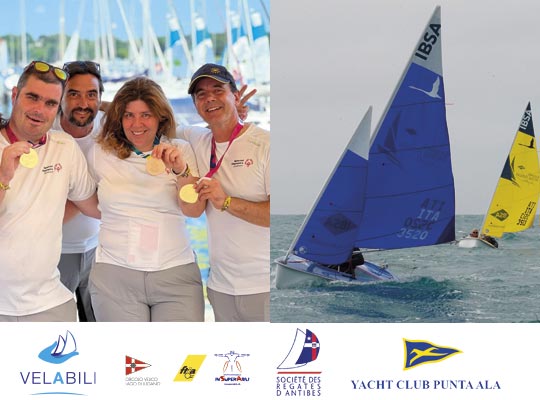 The Sailing into the Future. Together initiative was born from the sensitivity for sustainability issues and its closeness to the world of sport, which represents an opportunity to tell and bring to the world through the sport of sailing, IBSA philosophy and vision always aimed at the future. The project, launched in March 2022, beyond sport and in a broader perspective is part of a path that brings the Company ever closer to the topic of sustainability, while promoting respect for nature and the environment, but also a new sensitivity and awareness of issues of collective responsibility, with activities in favor of people with disabilities.
In collaboration with Swiss, French and Italian nautical clubs, IBSA is committed to supporting inclusive sailing initiatives, in order to involve people with disabilities in experiences a close contact with the sea, also allowing them to compete in integrated races, improve their skills and gain more confidence. The goal is to educate to respect the "other", resist prejudices and discrimination, promote an actual inclusion of diversity even on the competition field, creating opportunities for social integration, dialogue and understanding and breaking down barriers and differences.

FIND OUT MORE
sailingintothefuture.com